Richard Claudel Cox
Richard Cox—A multicultural education enthusiast, PolyGlot, Numismatic Professional and Non Profit Entrepreneur is a multi-skilled Project Manager who founded Team Unity, Inc. in 1994. A Harlem Native (Sugar Hill); With more than a quarter century of project management experience; Richard has served the United States Government Whereas he developed Scopes of Work and Initial Analysis relating to stakeholder and senior management concerns—for both Government and Non-Government entities. This included feasibility studies, technical evaluations (analytical & quantitative support) risk management techniques and Integrated Baseline Review.
Richard's undergraduate studies in Mechanical Engineering and graduate studies in Mathematics prepared him to develop database models that monitored project budgets and fiscal activities. Richard also serves on the regional board of the Lott Carey Foreign Mission/American Red Cross Partnership—providing guidance in local, regional and worldwide disaster relief ad currently serves the Harlem Tourism Board as a Board Member and Vice President of Events and Programming.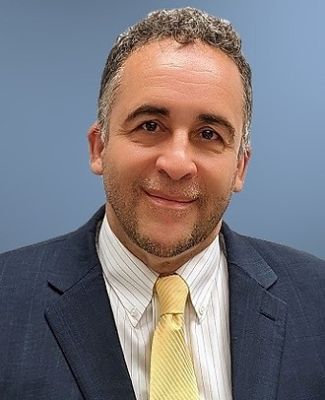 Quin Martin, Esq.
Quin Martin is Of Counsel in the firm's Business Services and Trucking and Logistics Group where he focuses on mergers, acquisitions and other commercial transactions.  Mr. Martin has been involved in the Trucking and Logistics Industry since 2009, where he served as General Counsel and was responsible for monitoring Compliance, FMCSA and Risk Management, leading the direction of corporate, strategic and tactical initiatives.  Quin graduated with a Bachelor of Arts in Political Science and Management from Bucknell University, located in Lewisburg, Pennsylvania.  He thereafter received his Juris Doctorate from Georgetown University Law Center.
After graduation, Quin served as an Adjunct Professor at the University of Hawaii and Carlow University, and in the rank of Captain, served as an Army Judge Advocate to Battalion Commanders on all legal subjects that arose. Mr. Martin taught preventative law classes to commanders and soldiers in the areas of domestic law, international law and treaties. Quin's professional career has been heavily tied to the Trucking and Logistics industry serving as Counsel and General Counsel for many large Trucking companies along with experience in Real Estate, Mergers and Acquisitions, Compliance and Employment Contracts, Risk Management, and Complex Corporate Matters. Mr. Martin is admitted to the New York, New Jersey and Pennsylvania bars.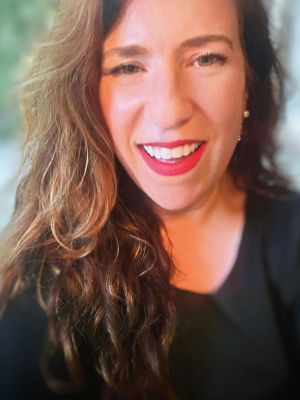 Carol Grunberg
Driven by a northstar to make financial services simpler, safer and more accessible, Carol's work on elevating Payments systems is her signature in the industry. Creating teams to perform past their known potential is her passion. Carol is a well respected executive with 25 years of driving global business success. Carol's background is unique in its accomplishments and targeted expertise, having worked within Fintech, Big Tech and Fortune 100. Carol has a proven understanding for the speed at which market innovation, disruption and scale can be achieved.She has worked in several epicenters of the world, during hyper growth as well as in challenging economic periods, including in the US, Europe, India, China and Southeast Asia.
Carol drives some of the most sophisticated and innovative partnerships in the market today. She has transformed ways of doing business at industry leaders, including Citi, Northwestern Mutual, Alibaba Group and Google. Her expertise is highly sought after and evidenced through global speaking engagements, Board, Advisory and mentorship roles.
Toyae Liverpool
Toyae Liverpool is a Licensed Clinical Social Worker specializing in Behavioral Health for the past 25 years. A graduate of New York University; Toyae has also completed psychoanalytical training from New York school of Psychoanalysis. Additionally, Toyae has completed training in (mindfulness-based stress reduction, Expressive therapies such as "song tapestry, play therapy, movement in psychotherapy, and trauma informed care". Having worked with a wide array of clients (children, adolescents, adults, individuals coping with grief and loss, trauma, LGBTQ issues, and individuals coping with medical issues.
Toyae believe in being creative in therapy and using various modalities to assist individuals to meet their wellness goals. She is also a certified yoga instructor and often integrates yoga and meditation into sessions for clients who welcome it.
Her Favorite quote by Maya Angelou "We delight in the beauty of the butterfly, but rarely admit the changes it has gone through to achieve that beauty".